We make doormats better... CLEAN is just a PEEL away!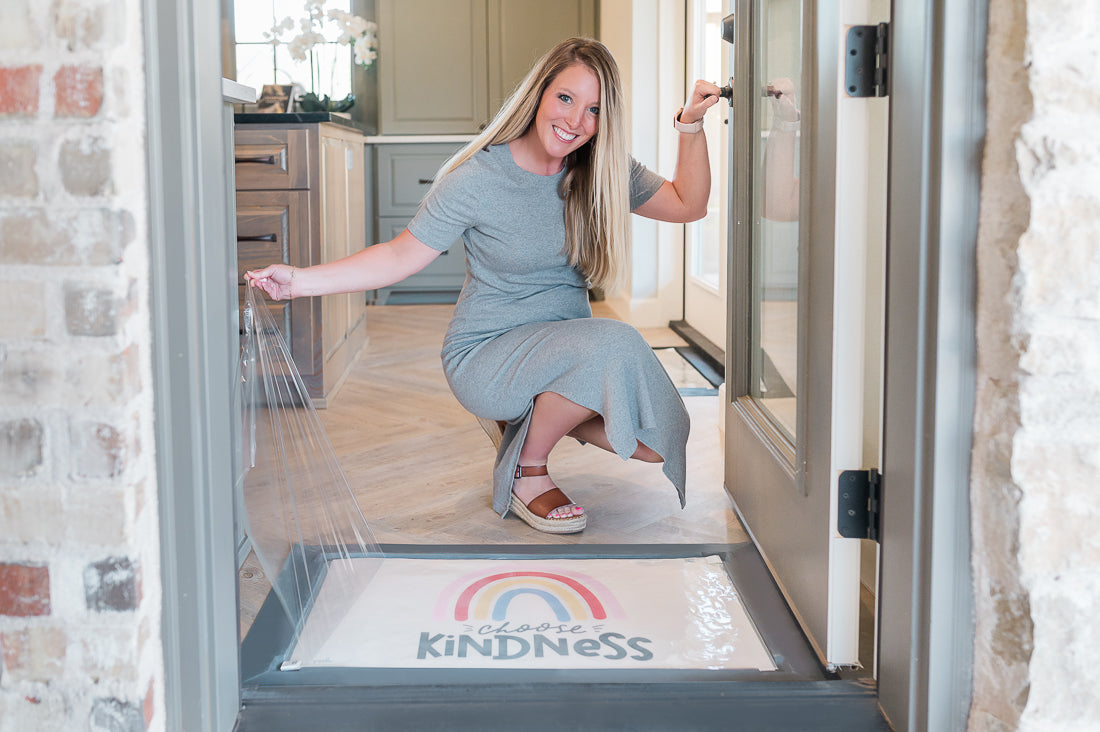 We help people keep cleaner homes and businesses!
The Peels Mats™ system is NOT your grandmas door mat!
Peelies™ are 30 peel-able layers that are adhesive and anti-microbial. As the top Peelies™ layer becomes dirty and un-sticky you simply "peel away" that layer to reveal the next clean layer.
The best door mat that doesn't have to be swept, vacuumed, or washed. Your dog can use it and your kids can clean it in seconds.
We wanted to make our house cleaner the easiest way possible!
Plus, we do not want the dirt and germs from our shoes in our washer with our nice clothes! Studies show that about 90% of germs stay in your washer! Gross!
Learn More - FAQ's
Step 2: Use, then Peel to clean

Easily clean your mat in seconds with 30 peel-able layers! Typically lasts 60-90 days!

Buy a Starter Bundle

Step 3: Order Reloads, subscribe then Install

Choose your new design or customize your own!

Buy Reloads
Recurring Subscription Reloads
Get Reloads delivered to your door at the interval of your choice.
Let customers speak for us